Born in 1952, in Russia. He has got a God-given talent of an artist. His mother noticed her son's exceptional interest in drawing at his early age. When he was drawing his mind was focusing on his imaginary world and it was impossible to pull him away and get out in the real world. Being a student, he spends his time with pencils, paints, canvases and paper, doing the thing he enjoys most, drawing.
Because of his passion for drawing Alexander experienced massive and remarkable changes in his life. And what was actually more important he felt the beauty of nature which he was quickly to absorb and appreciate. His art education began at an art school and then continued at the Surikov Art Institute.
Alexander is one of those fortunate people who has managed to turn a hobby into a profession. From that moment his life has expanded largely. He works hard and travels a lot: the Far East, the Far North, the Caucasus and Europe. During his time Alexander remarks on how expressive, vivid and various colors are.
The artist fruitfully works in the genre of landscape and portrait using different techniques: oil, acrylic, pencil and tempera…
In 1995 destiny took him to Israel where beautiful landscapes overwhelmed the artist with intense emotions. Alexander Solovyov is a member of the Russian Association of artists as well as of the Israeli artist League and he is also a member of the Guild of artists in Brooklyn (America). The exhibition of Alexander Solovyov's works is being held for painting lovers via the Internet.
Camels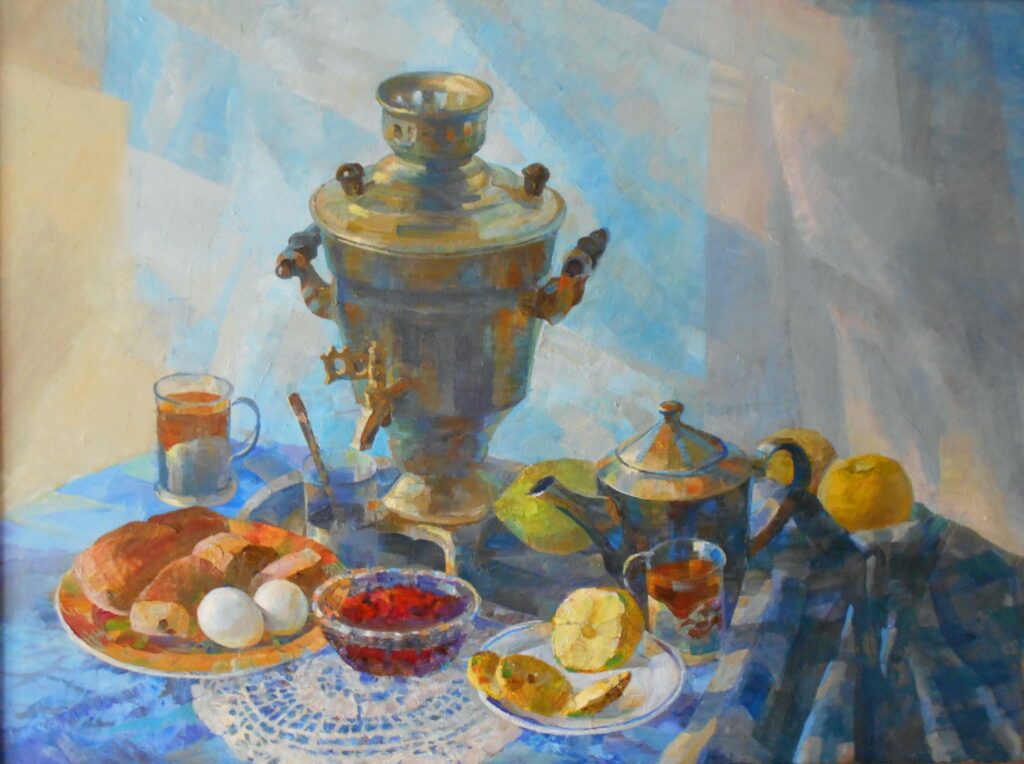 Seagulls