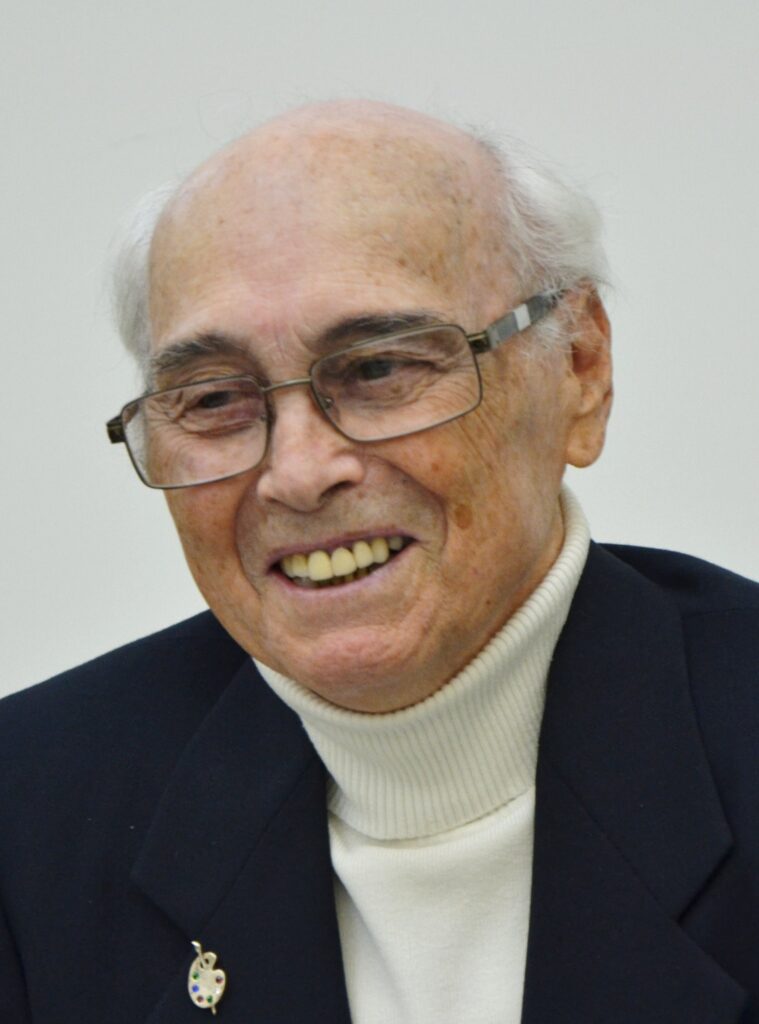 Arnold Khalfin came to America from Lvov, Ukraine.
He is a multiple gold and silver medalist, winner of world and Pan-American barbell competitions, with over 200 medals. Arnold was the champion of Belarussia Soviet Republic and the USSR and a member of the Olympic team. In 1999, he was inducted into the Veterans Sports Hall of Fame in Washington DC. Mr. Khalfin trained young weightlifters all his life, passed on his experience.
In America, he successfully worked as a fashion designer in jewelry production. Here in New-York, Arnold also, was working in Fine art genre and created a lot of nice paintings.
 In 2007 he became a member of the Guild.  Mr. Khalfin participated in many Guild's exhibitions to display Landscapes and Still-life compositions.